This project's goal, is the design and development of a solid-propellant rocket, with the ability to travel up to 3000m above the earth. Both the design and the development of the rocket will be conducted by the members of this team, while the scientific research will be conducted with the assistance of professors with relevant scientific interests and qualifications.
After the successful construction of the rocket, the team's utter goal is competing in the Spaceport America Cup.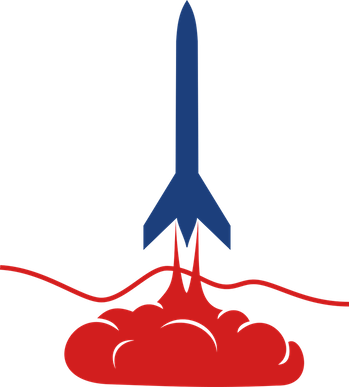 The Spaceport America Cup is designed around IREC – the Intercollegiate Rocket Engineering Competition for student rocketry teams from all over the country and around the world. With over 110 teams from colleges and universities in eleven countries, 2017 was the competition's biggest year yet. Students launched solid, liquid, and hybrid rockets to target altitudes of 10,000 and 30,000 feet.
-Spaceport America Cup official Website (www.spaceportamericacup.com)
Information about the rocket's development plan.
This sub-team's purpose consists of the construction of the rocket's on-board avionics, as well as the creation of the program that they are going to run. The afford mentioned system is going to be conducting all necessary computations during the flight.
The sub-team is going to design and construct the rocket's recovery system. The system's goal is the rocket's safe landing and recovery, without any internal or external damages.
This sub-team is tasked with designing and constructing the rocket's cell and mechanical parts.
This sub-teams purpose, is researching the chemical structure of the rocket's fuel and, after creating a safe and stable formula, its creation. Additionally, it is going to be the sub-team that will design and build the rocket's engine.